How it Works
---
Each Vendor Vines campaign will consist of these 4 elements:
Video
Each vine is centered around a short video (we recommend 90 seconds or less). This video is the communication piece of the campaign and should enable, inform and/or motivate the audience. You can utilize an existing video or work with our production team to create a new video for the campaign.
Call to Action
The call to action is a way to measure the effectiveness of your video message. It could be in the form of a quiz to ensure information was effectively gained. Another example of a call to action could be a submission form to help qualify the viewers interest level in your campaign.
Contest
The contest element ensures that the viewer is incented to engage in the campaign. If you watch the video and perform the call to action, you will be entered to win the prize. This incentive will ensure that your video doesn't fall on deaf ears.
Reporting
Being able to measure the effectiveness of your video and campaign are paramount. With intensive video engagement measurements and call to action tracking, we will provide a detailed report of who has engaged and how.
What good is a video if no one watches it?
---
Creating an informative video is only part of the equation. We believe that motivating the audience to engage with the information and measuring the effectiveness of the message is the difference between just another video and a successful video campaign.
---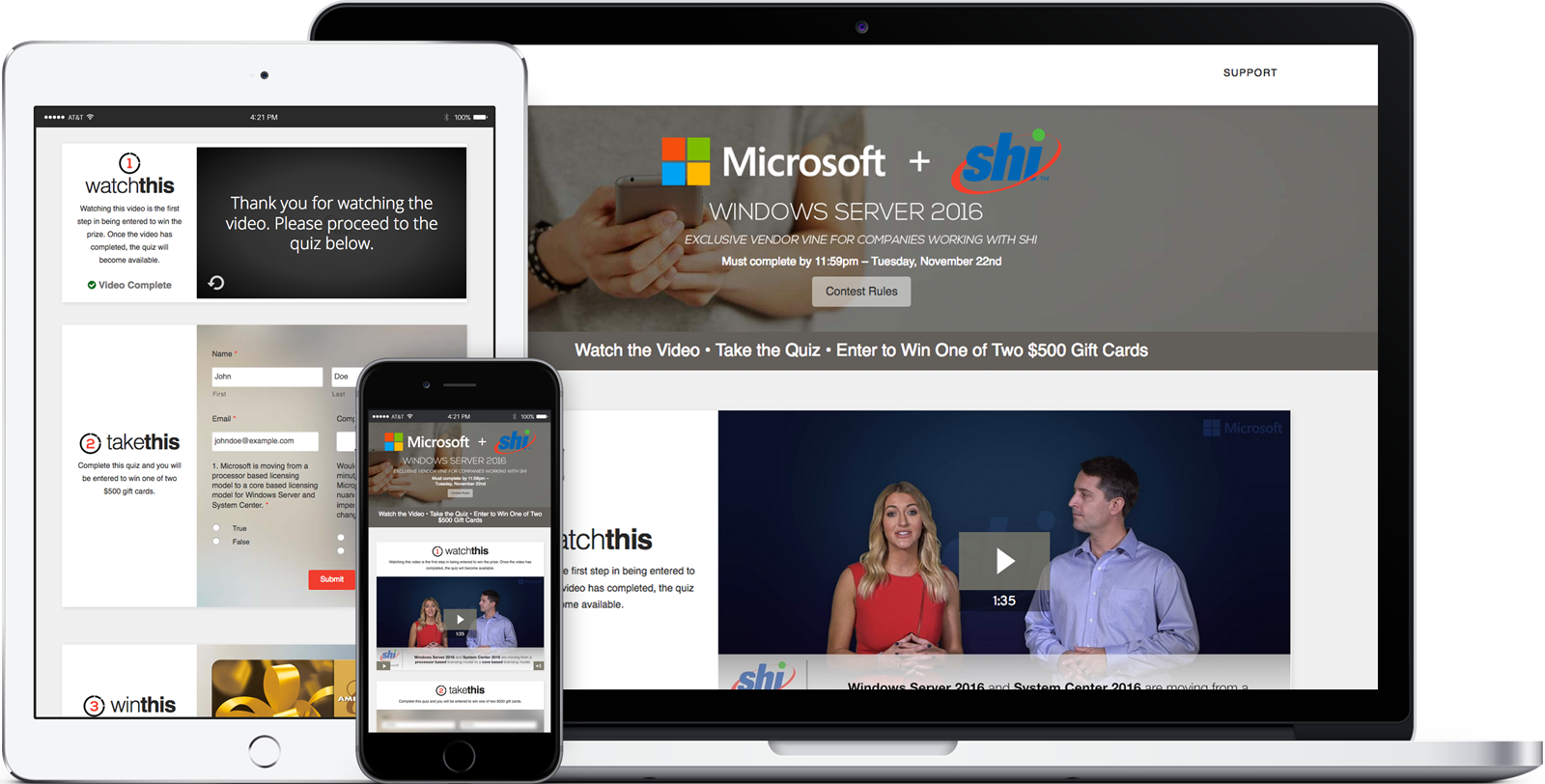 To learn more about Vendor Vines
---